Searching for Broedels in the Wasgau
On June 10, 2011 Roger ventured into Der Wasgau region with his trusty guide and interpreter, Alfons Sillaber of Innsbruck. Being in Frankfurt for the CIRED 2011 meeting, he rented a car (a Ford with a spunky diesel that they don't sell in the US) and drove to the south to Mannheim and turned West. Passing through the wine country (Weinstrasse) we entered the tree-covered hills of the Wasgau and into the city of Annweiler. We inquired about Broedels at the town hall and the archives and got a little information. Then we moved on to Sarnstall where we knew the Broedels were in 1871 through 1899. After walking around the almost deserted town, we casually asked a fellow apparently waiting for his wife to get off from the cardboard factory if he knew any Broedels around Sarnstall. He said there were none, but Wilgartswiesen was full of them. He told us how to find one who owned a lumber store -- Gerhard Broedel. His son Juergen, who is the mayor, came later as we were about to leave and he told us about his young son Tobias (Toby). Gerhard had a family book with lots of information and he graciously made us a copy. While we waited for the copy, we toured Dimbach where Margaret Stoffel was apparently from. A very small little town nestled in the mountains. We did some other touring around looking at castles and rock formations as well as visiting some of the quaint towns along the way. Then we headed back to Frankfurt where we made it safe and sound. A great adventure!
Thumbnail images only. Contact me if you want a higher resolution image.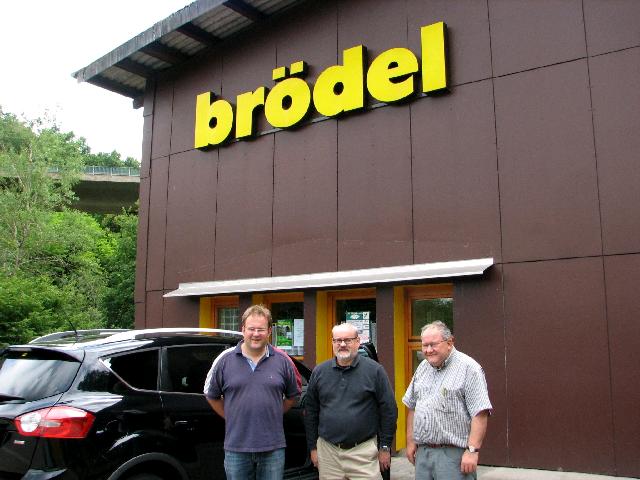 Juergen Broedel, Roger Dugan, Gerhard Broedel in front of the Broedel lumber store.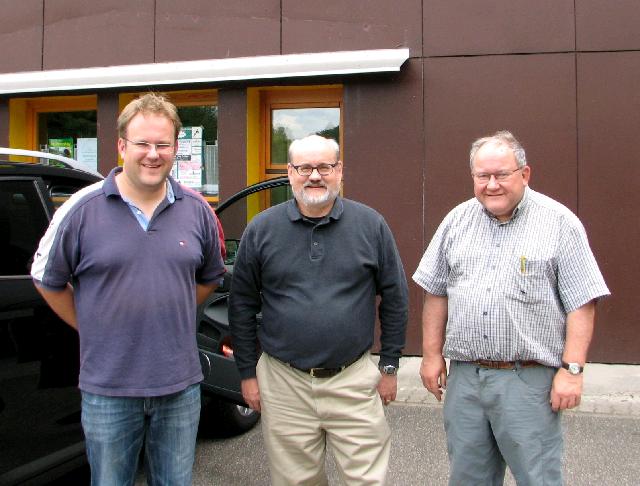 Juergen, Roger, and Gerhard closer up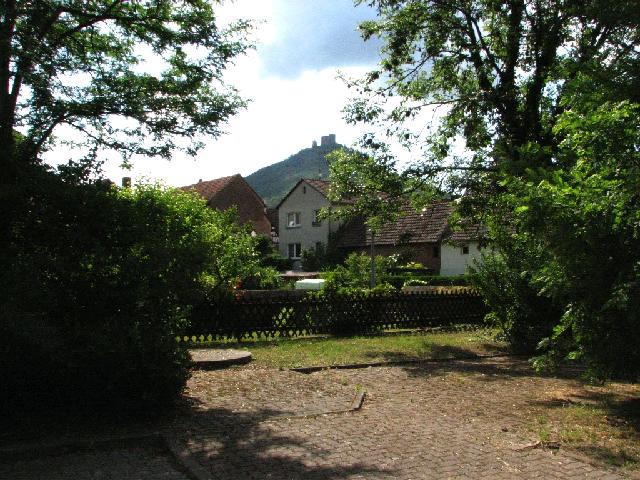 Trifels castle above Annweiler. This is where King Richard the Lion Heart was held for ransom on his return from a Crusade.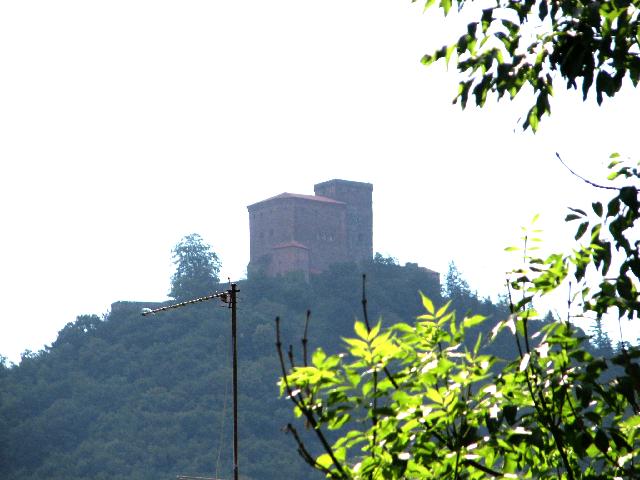 Trifels castle closer up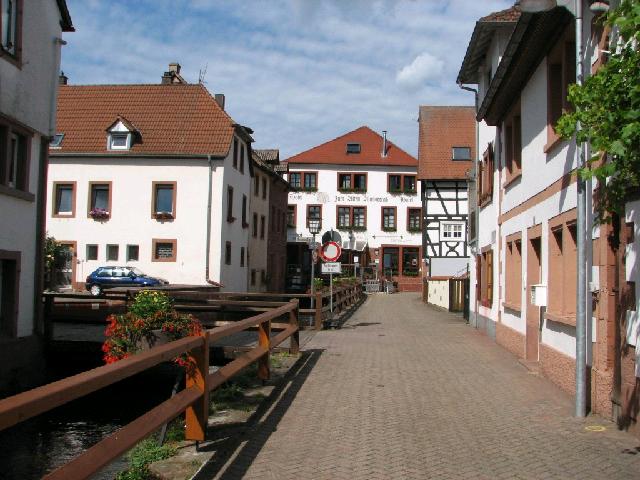 Annweiler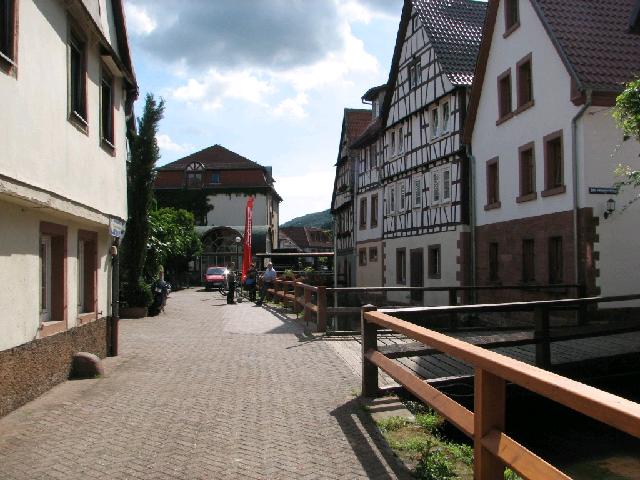 Annweiler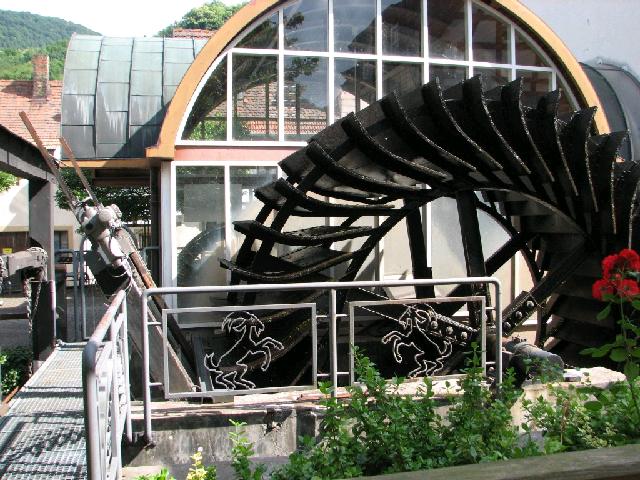 Annweiler: water wheel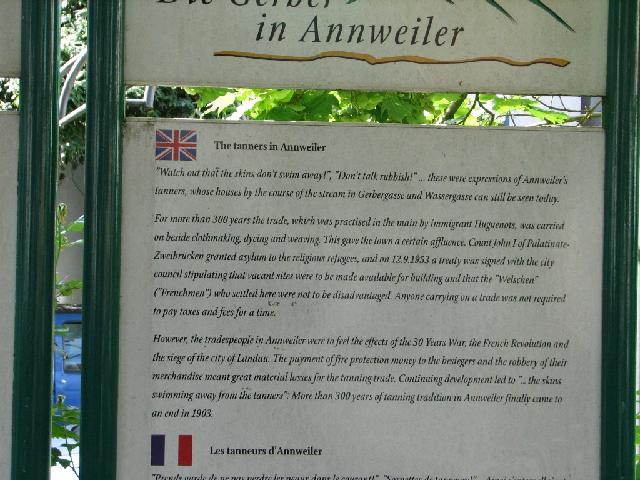 Annweiler: Tanners story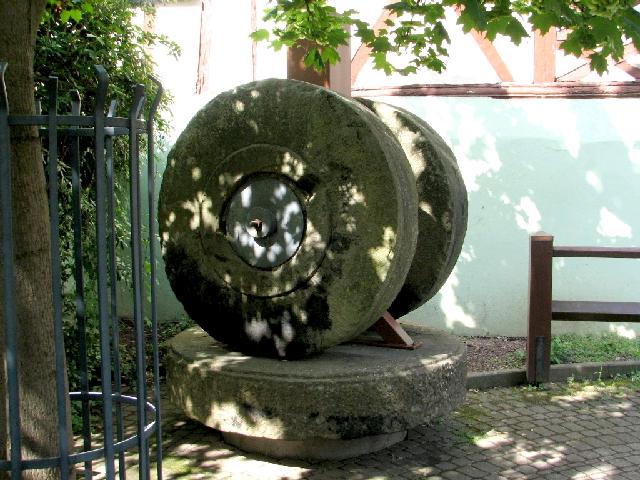 Annweiler: mill stones by water wheel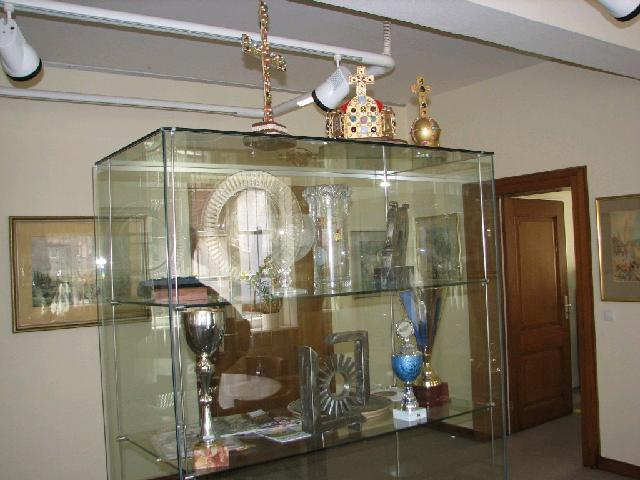 Annweiler Mayor's office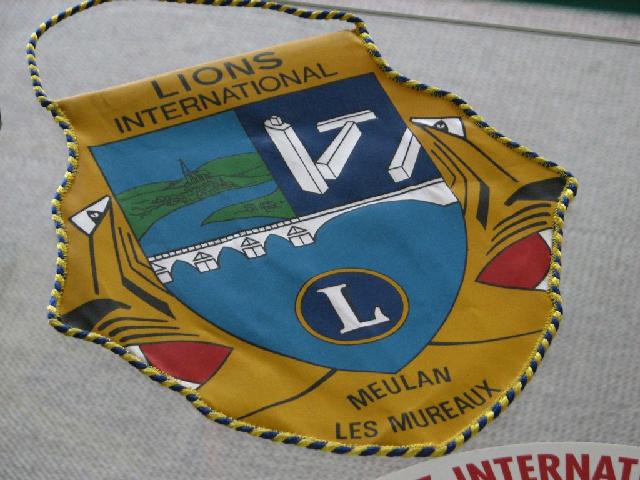 Annweiler: There's a Lions chapter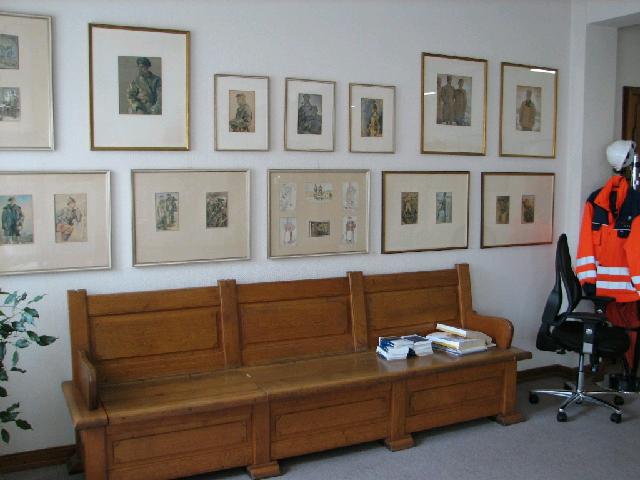 Annweiler: Reception outside Mayor's office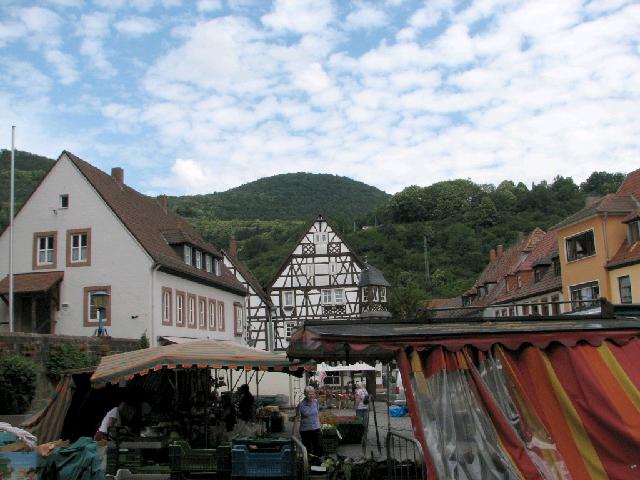 Annweiler: Looking over farmer's market unto the hills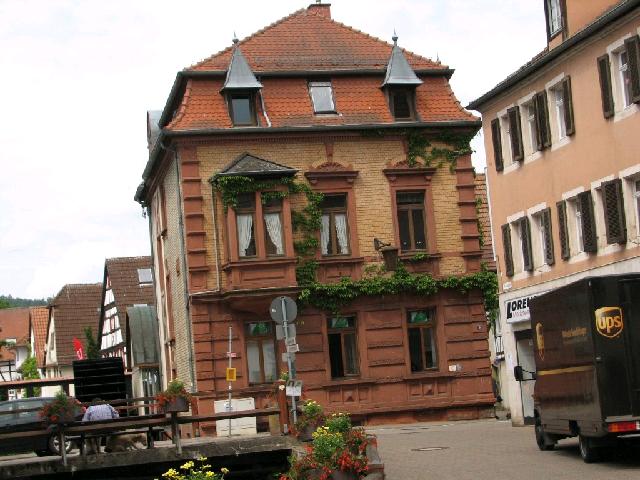 Annweiler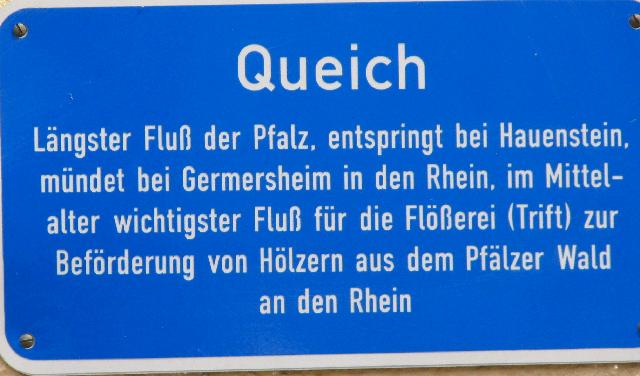 Annweiler: Description of the "river" that flows through the city to the Rhein.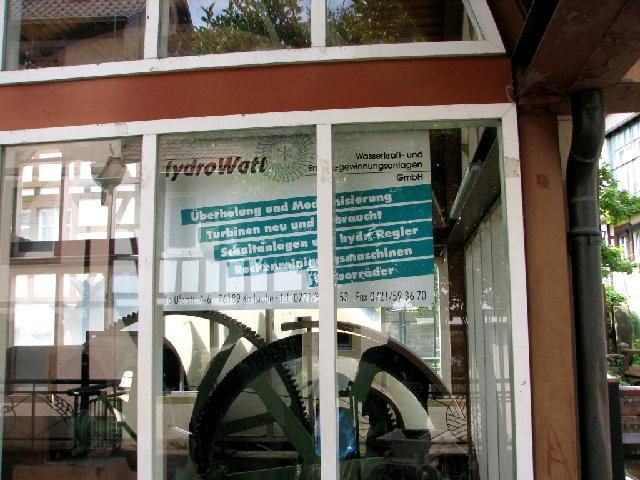 Annweiler: Demonstration power generation from the water wheel. Hydrowatt -- that about what there was.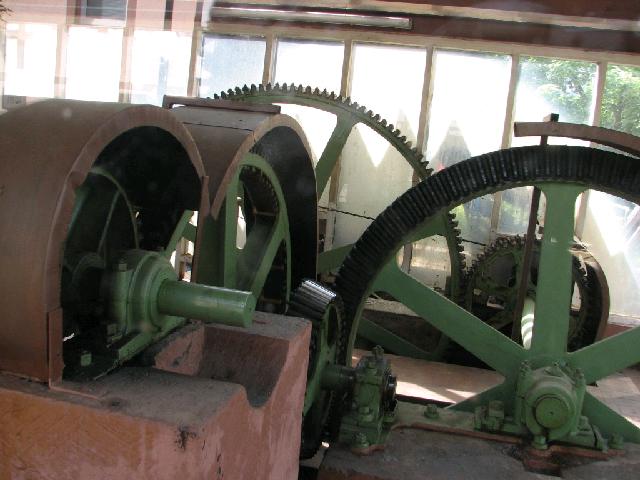 Annweiler: water wheel gears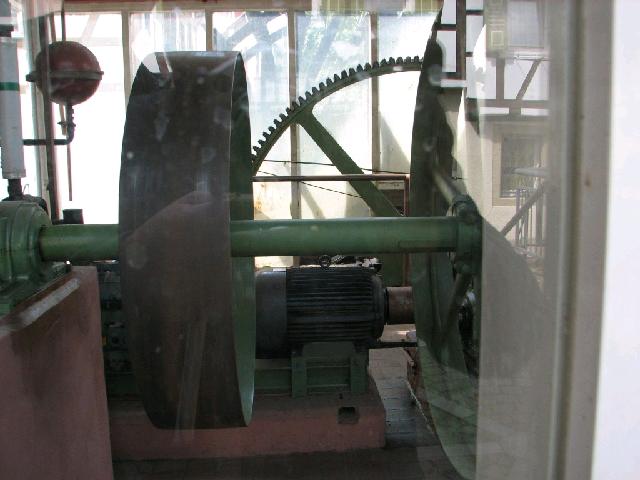 Generator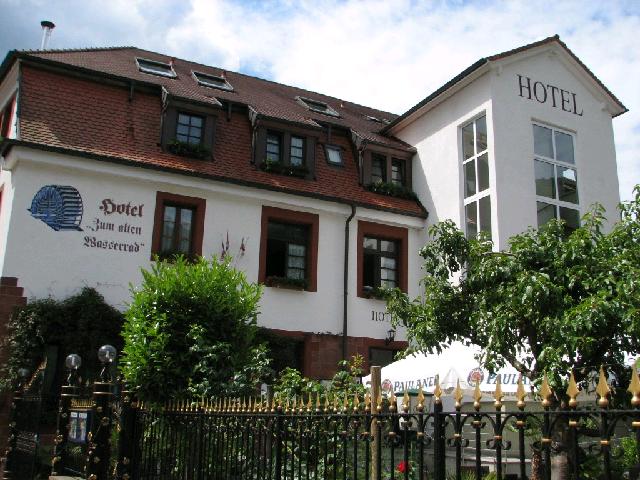 Annweiler: Quaint hotel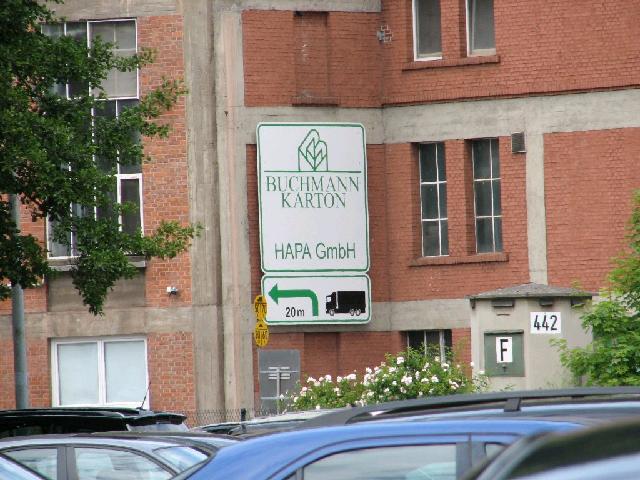 Sarnstall: "Cardboard" factory mentioned in a1899 letters after Michael Broedel's brother died.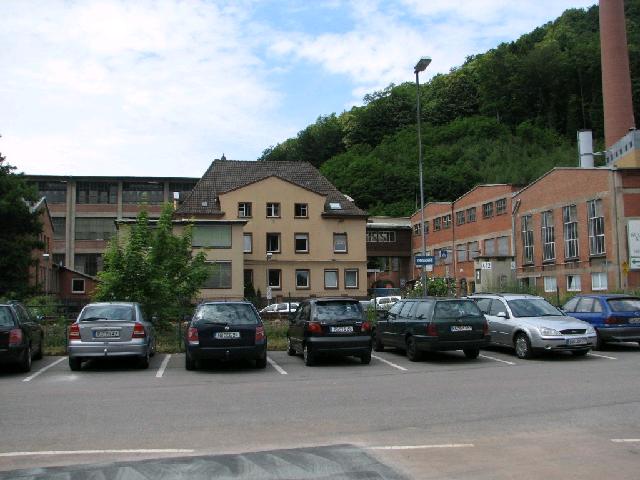 Sarnstall: Buchmann Karton factory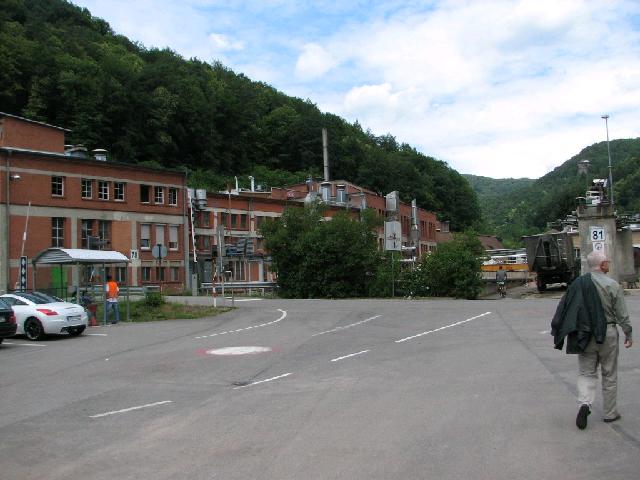 Satnstall: Buchmann Cardboard factory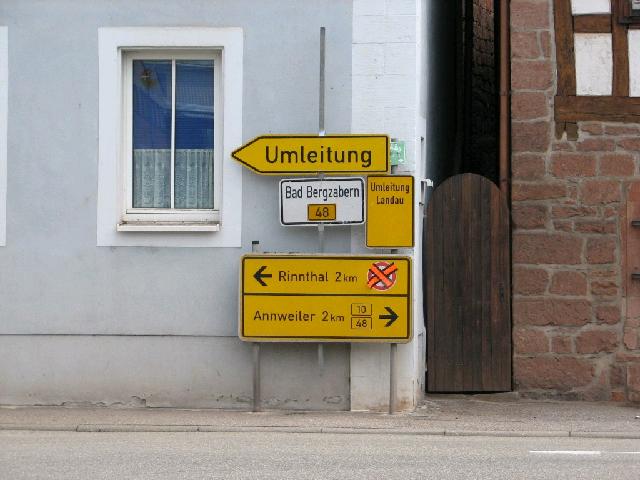 Sarnstall: We went to all these places.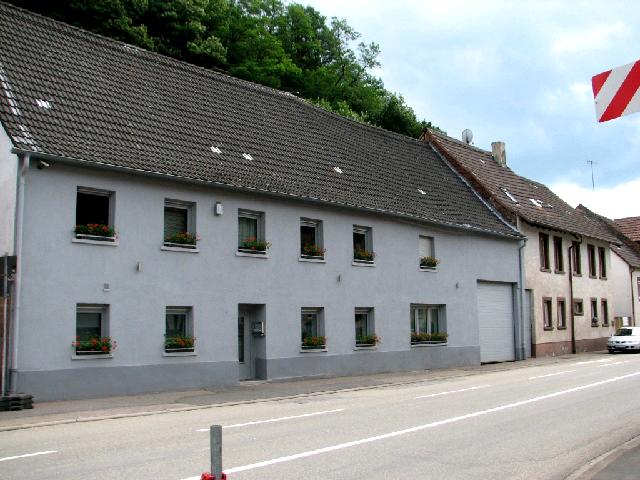 Sarnstall: Note wavy roofs. Old buildings.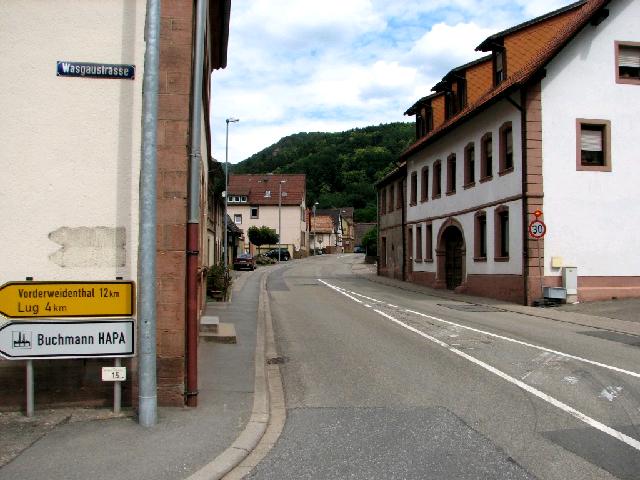 Sarnstall: Looking left from the intersection.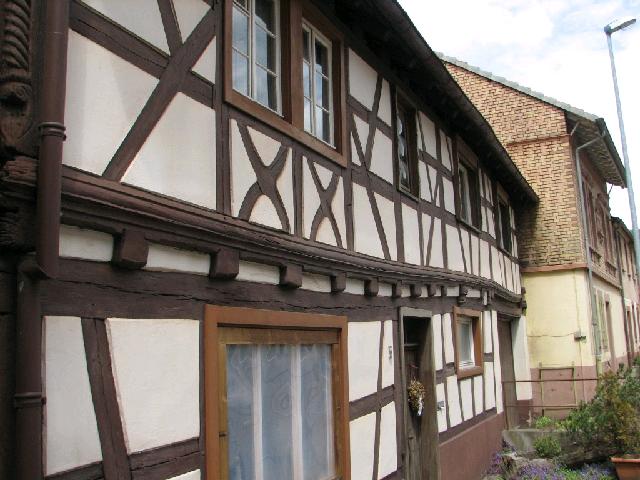 Sarnstall: Old house with a bit of settling.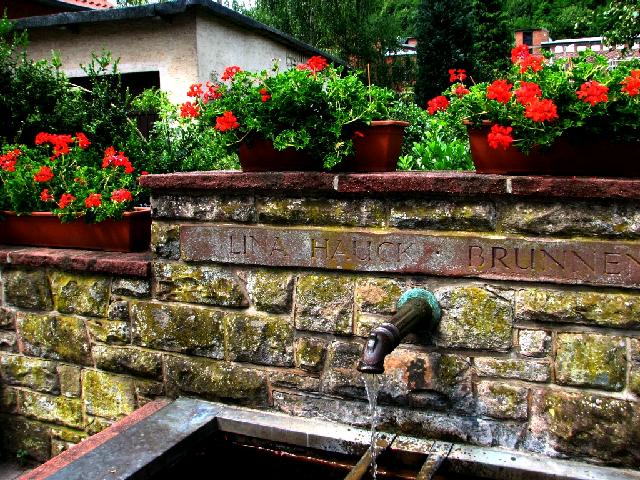 Sarnstall: Could this be a relative? The name Hauck shows up in the registry.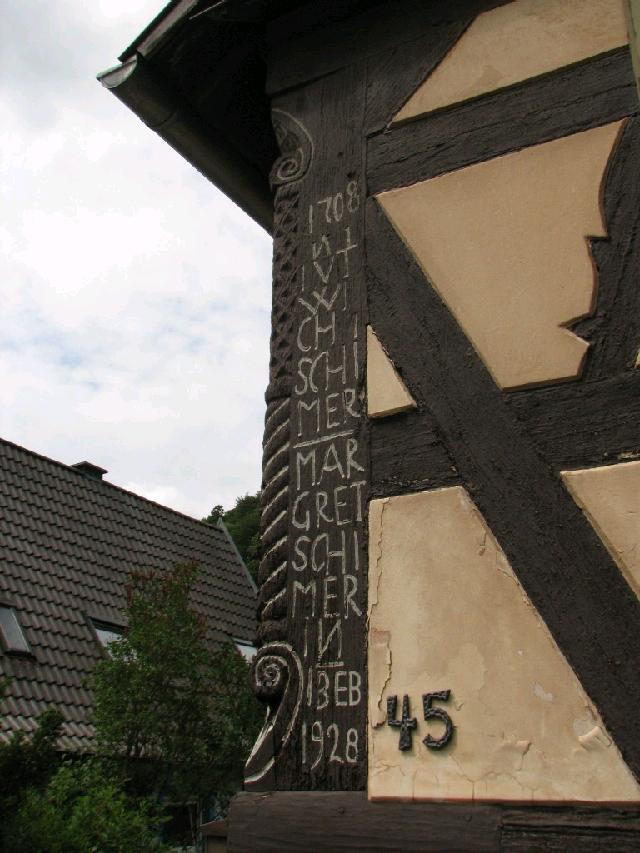 Sarnstall: 1708 House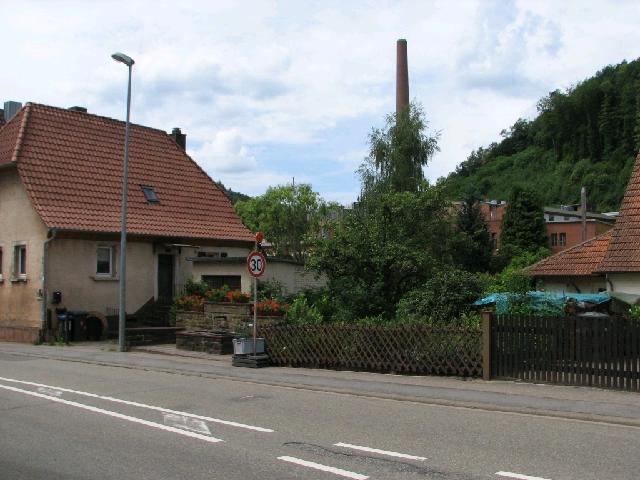 Sarnstall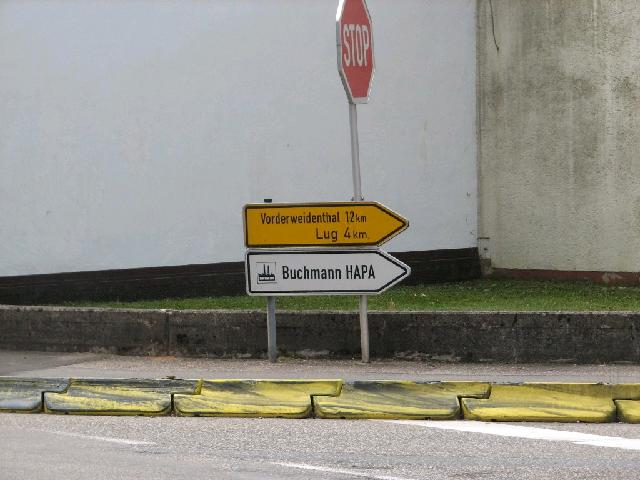 Sarnstall: It is 4 km to Lug and then 1 km up the hill to Dimbach where Margaret Stoffel was from.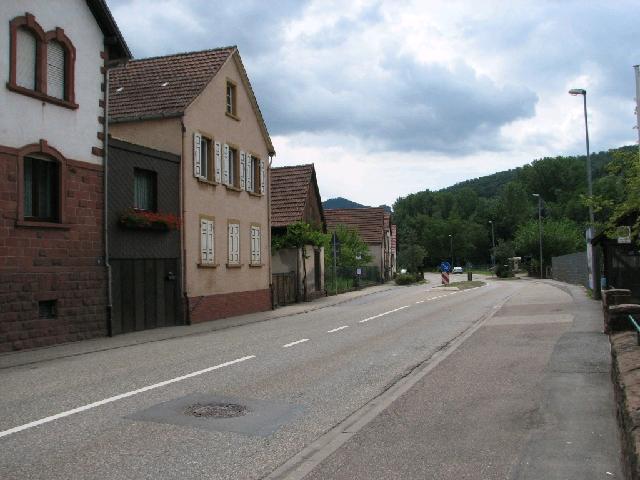 Sarnstall: Looking right from the intersection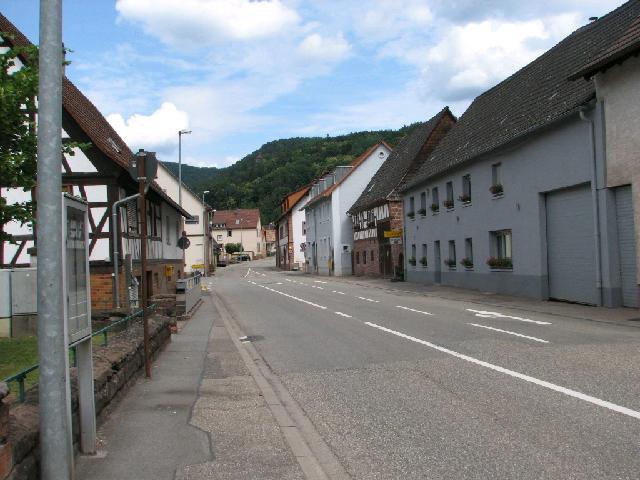 Sarnstall: Looking up the main street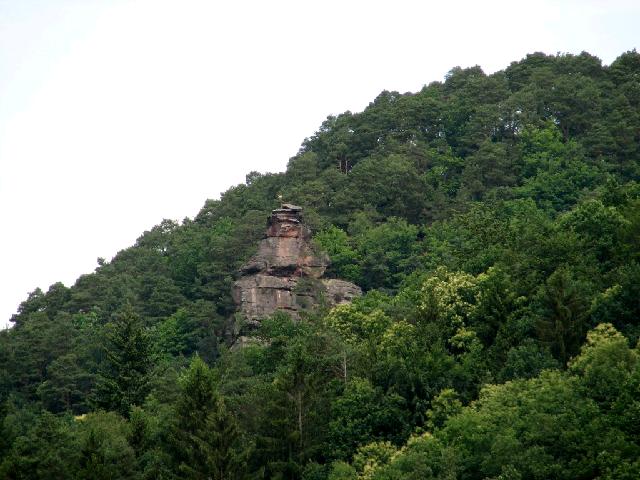 Sarnstall: Interesting rock formation in the hills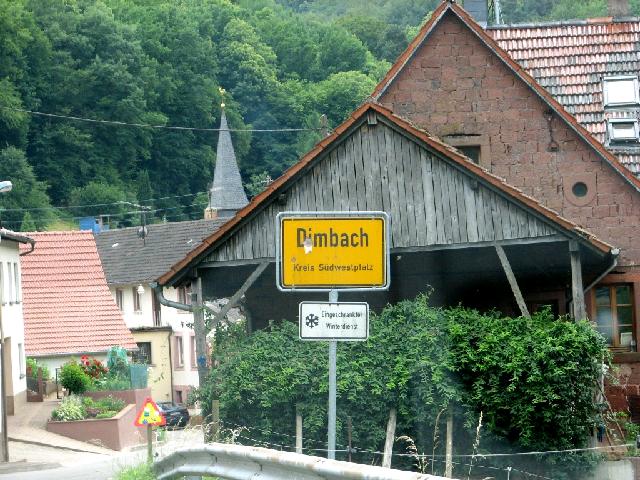 Dimbach: Coming into the city limits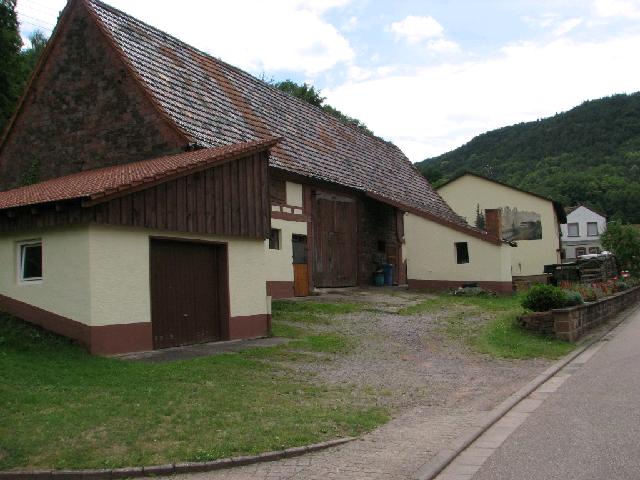 Dimbach: Old barn at the main intersection.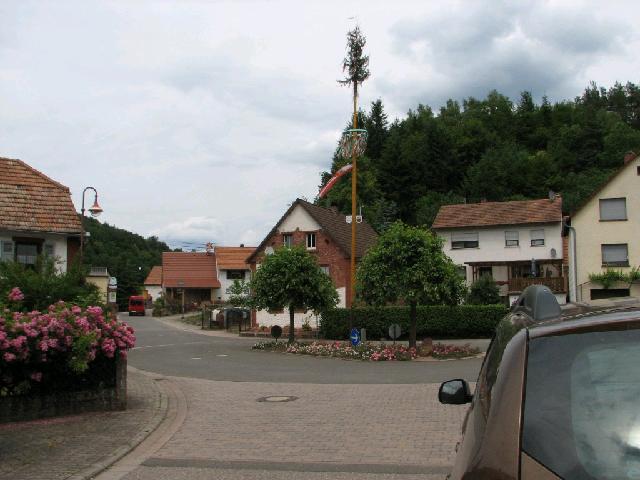 Dimbach: Town square (rotary)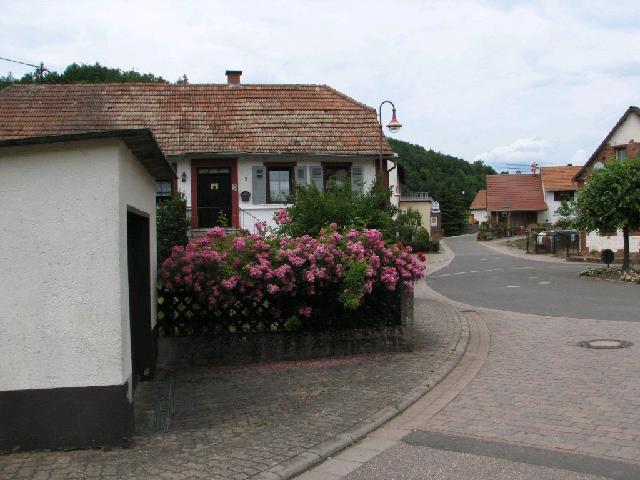 Dimbach: Pretty garden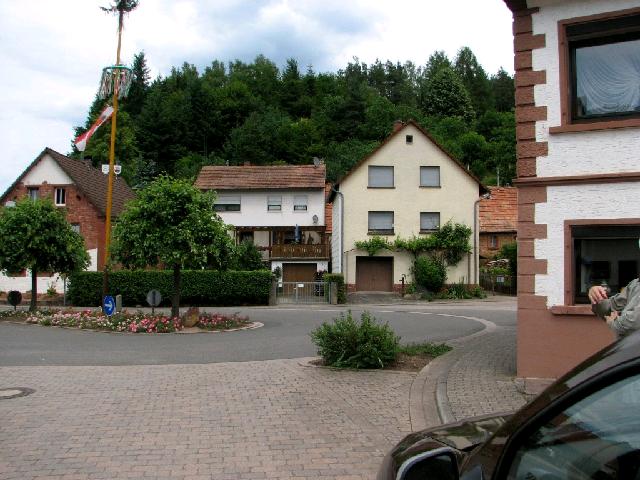 Dimbach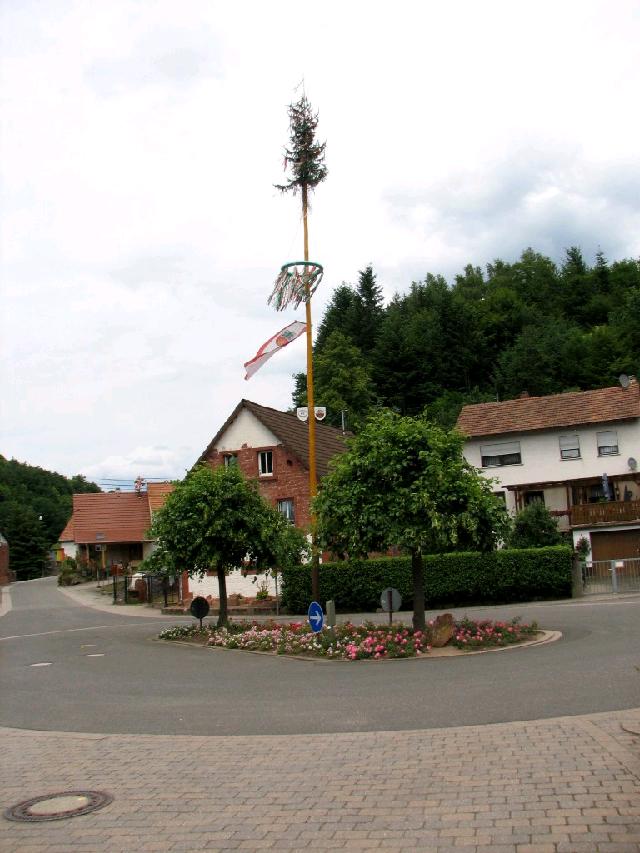 Dimbach: Maypole. This gets greased and children try to climb it to get the treats.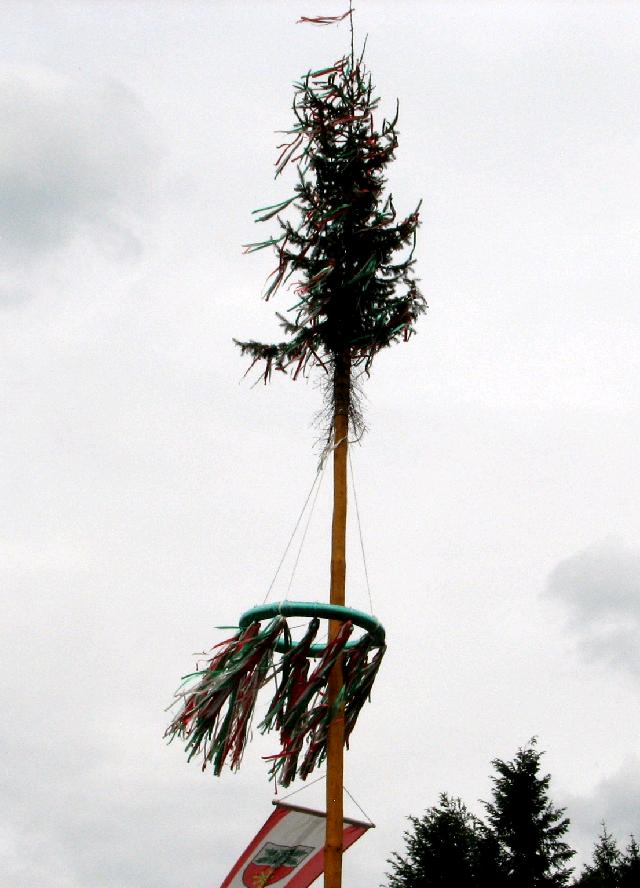 Dimbach: Top of Maypole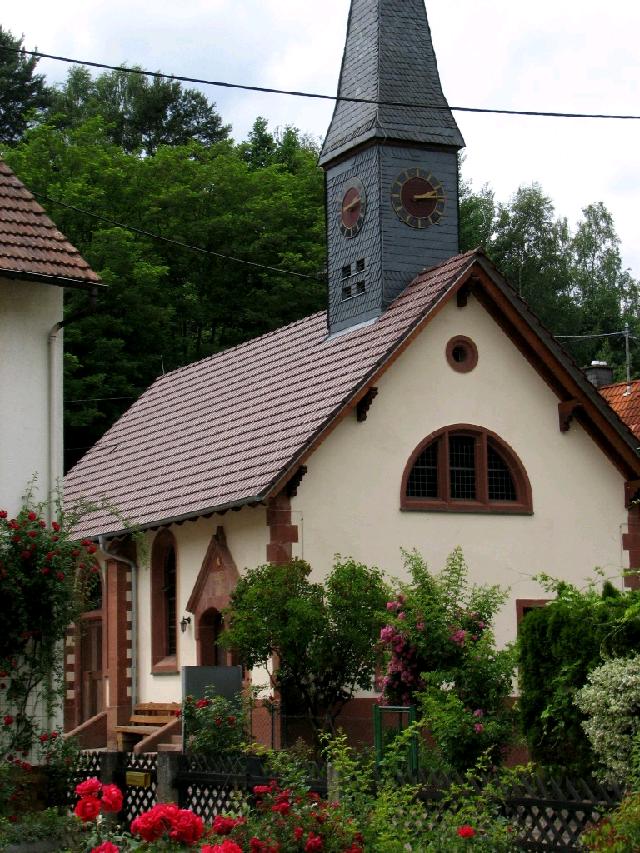 Dimbach: Evangelical church. Only one we saw. Could this be where Margaret Stoffel worshipped?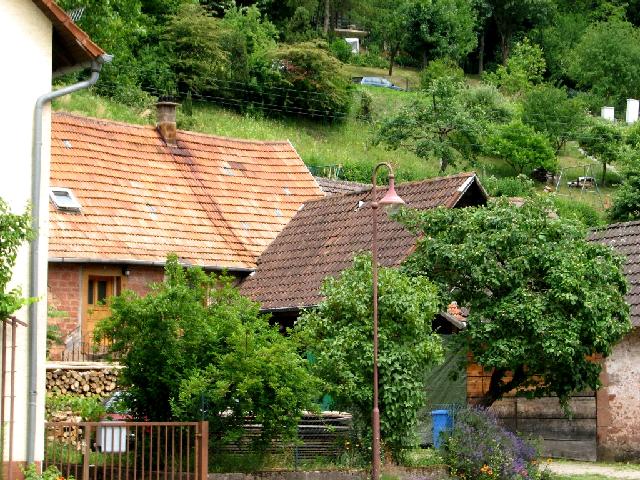 Dimbach: More curvy roofs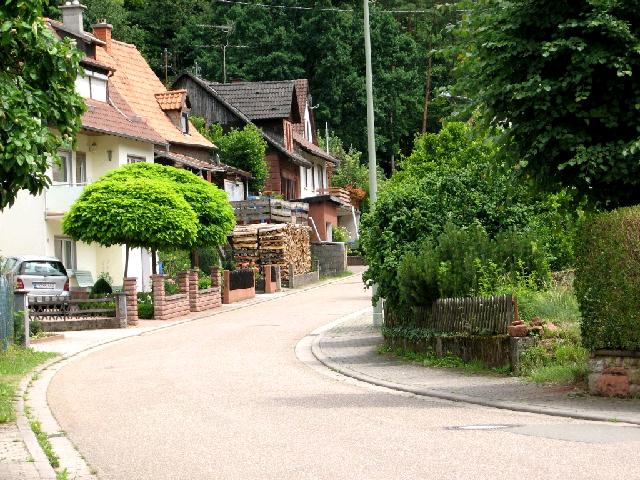 Dimbach: Heading out of town the other way. Note stack of firewood. Common sight.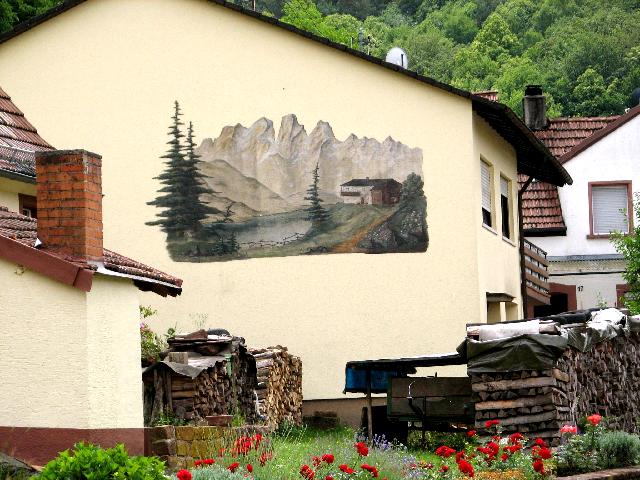 Dimbach: Mural on stucco wall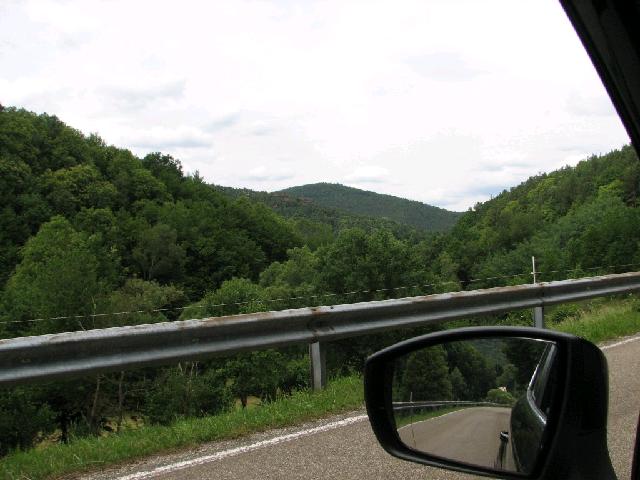 Dimbach: Looking down the valley on the way out. Not much farm land visible.

Dimbach: Lots of trees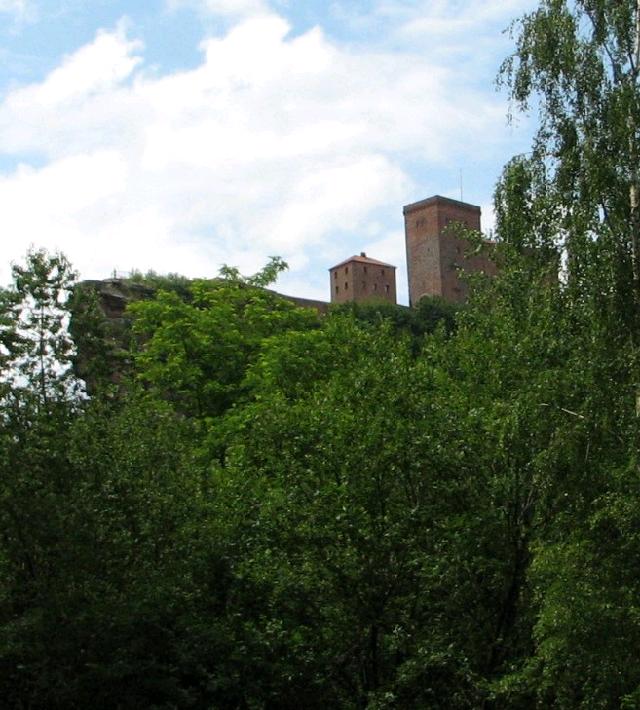 Trfels Castle: We drove up in but didn't have time to climb to the castle. Next time.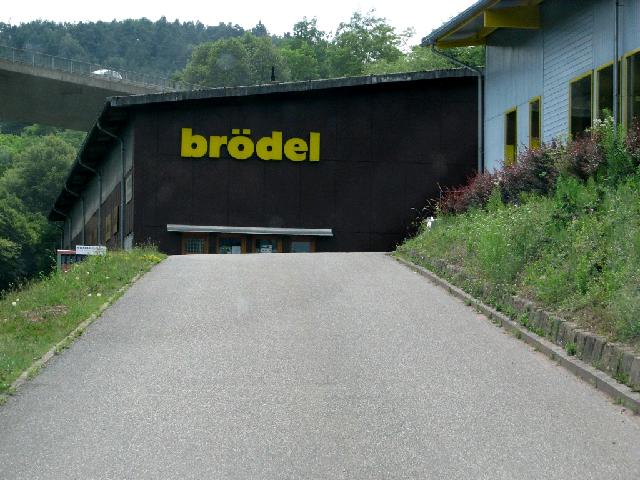 Wilgartswiesen: Entrance to Broedel lumber store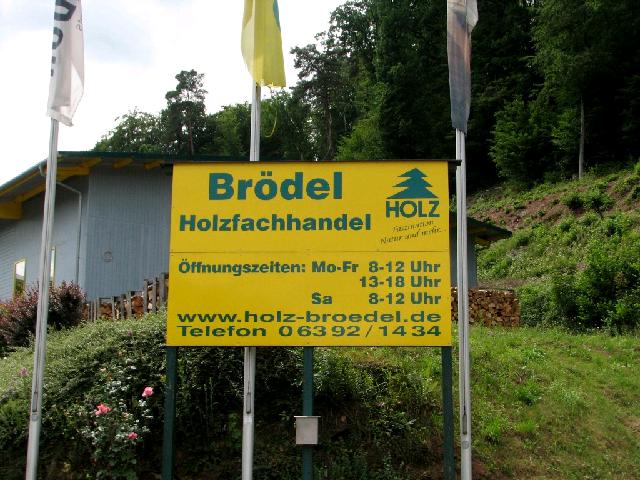 Wilgartswiesen: Sign at Broedel lumber store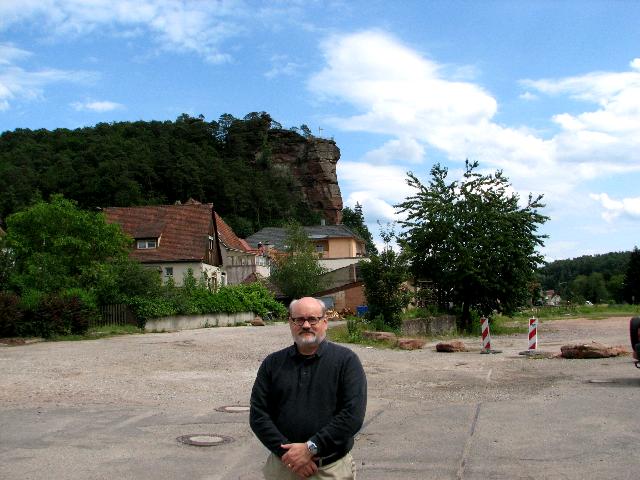 Roger in front of interesting rock formations. Not unlike some we see on the Cumberland Plateau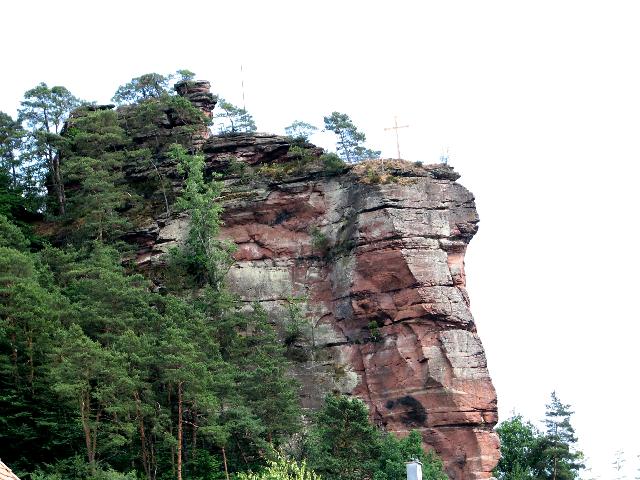 Close up of rock formations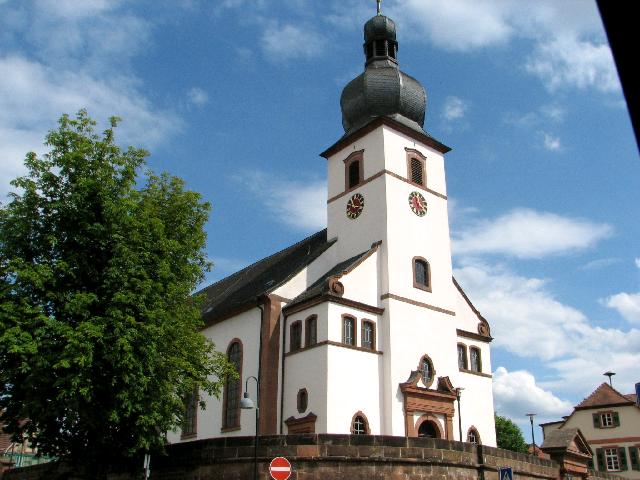 Nice church on way to Bad Bergzabern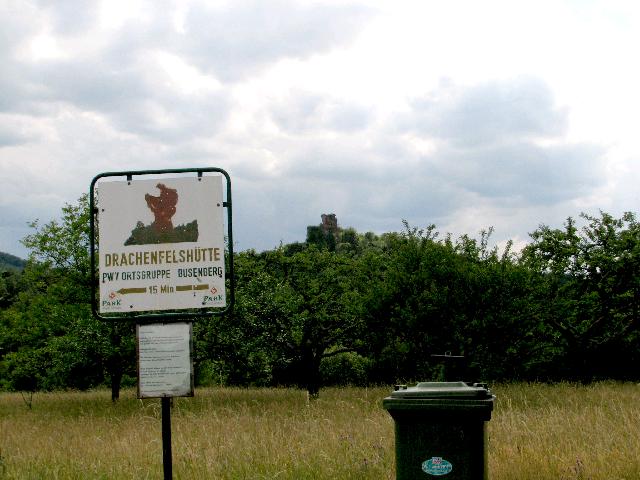 Dragon's rock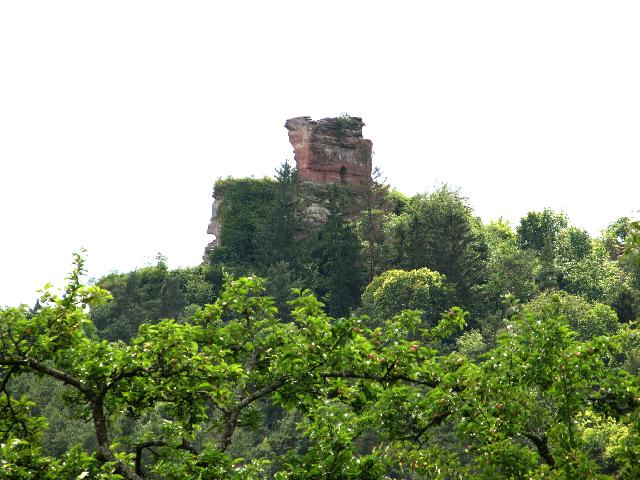 Dragon's rock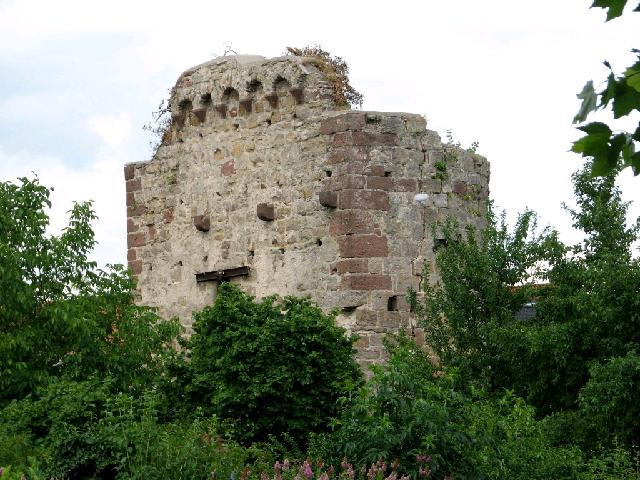 Castle ruins in Bad Bergzabern: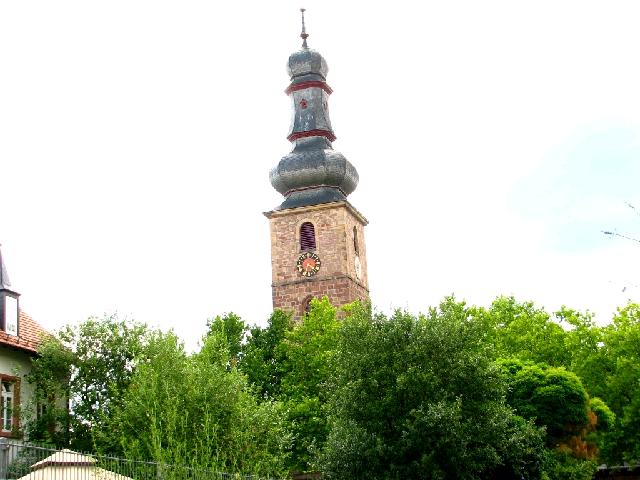 Bad Bergzabern: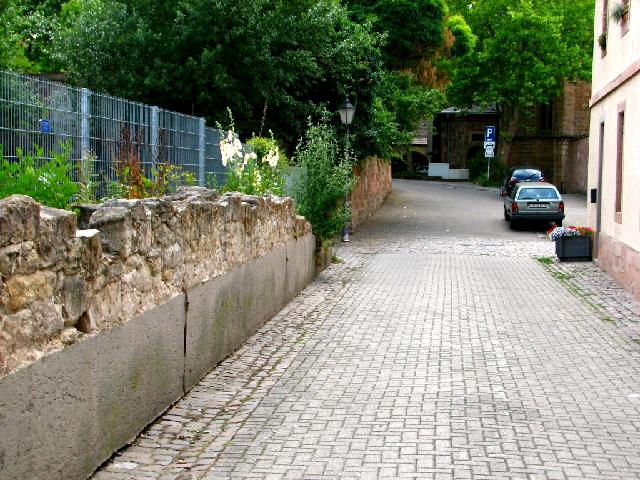 Bad Bergzabern: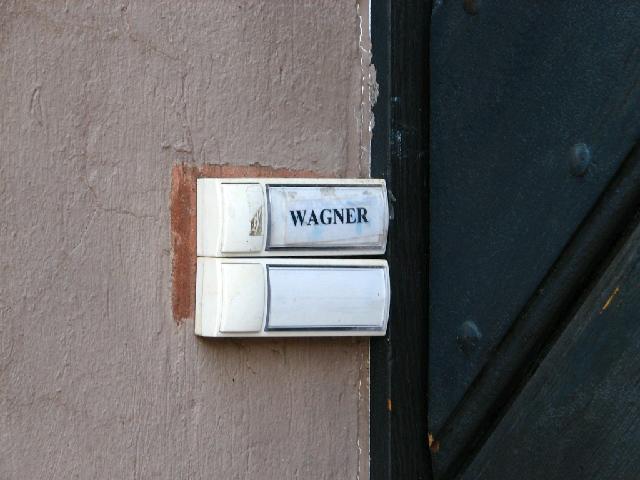 Bad Bergzabern: Alfons says there are 100,000 Wagners (Peggy's maiden name)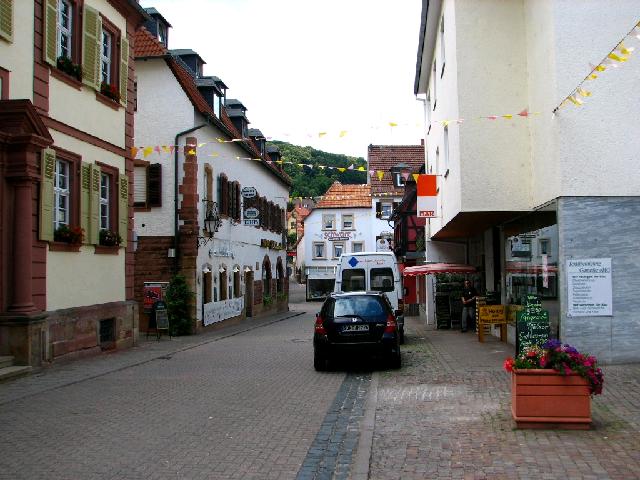 Bad Bergzabern: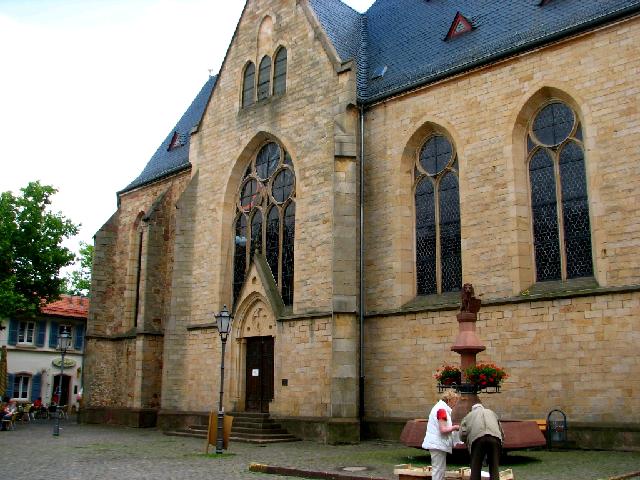 Bad Bergzabern: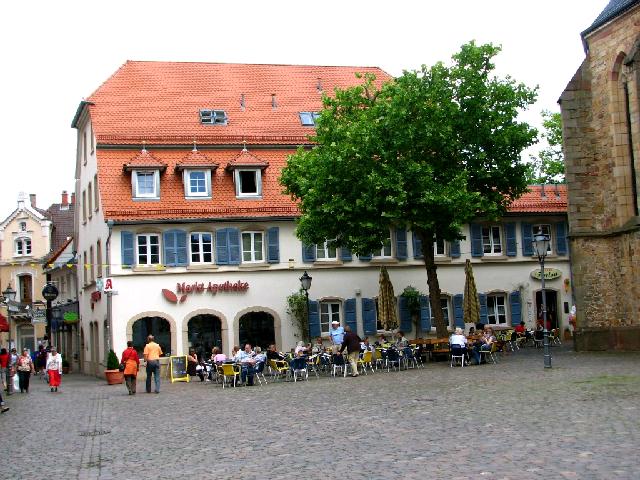 Bad Bergzabern: We had a snack here before we left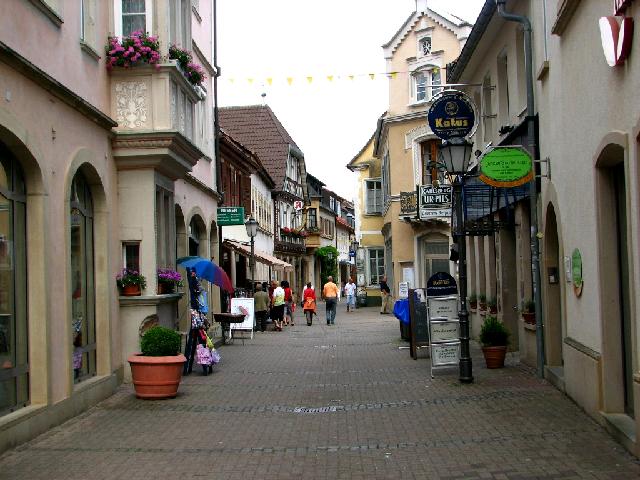 Bad Bergzabern: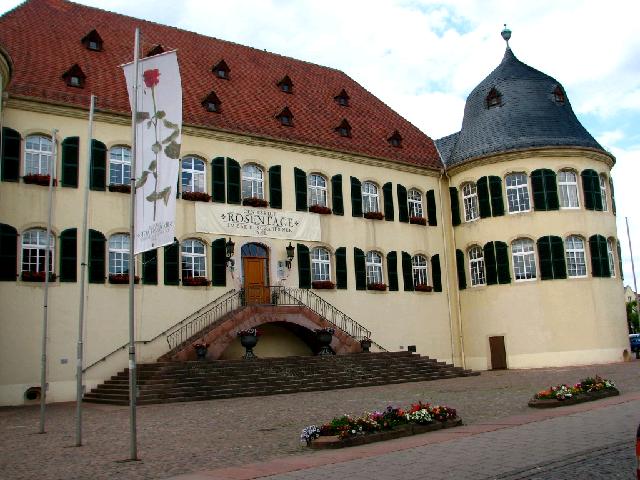 Bad Bergzabern: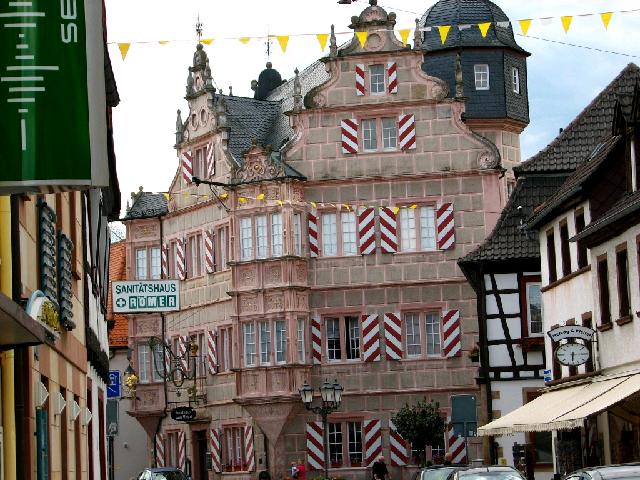 Bad Bergzabern: What would our neighbors think if we did this to our shutters?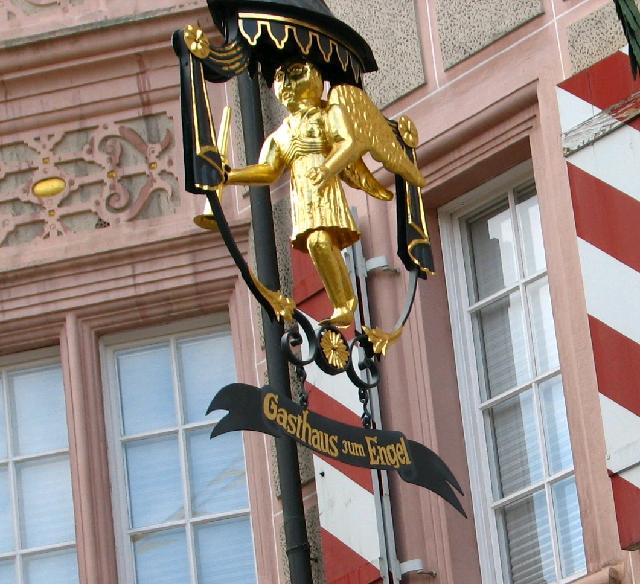 Bad Bergzabern: Hotel for the angels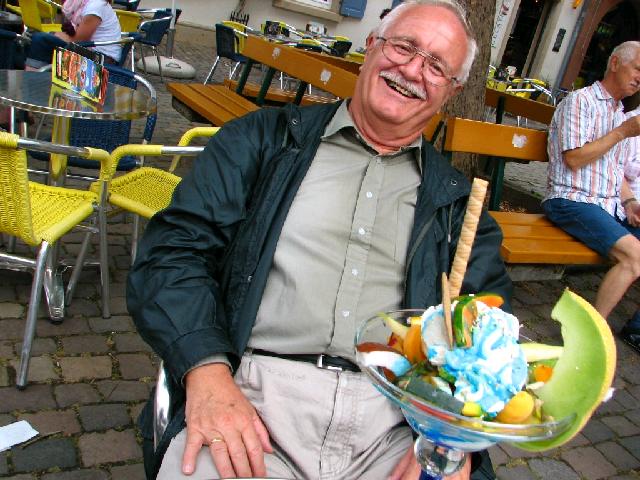 Bad Bergzabern:: Alfons gets a surprise on the size of his snack.